Hello there you wonderful folks,
We know a lot of you have been craving a slice of that delicious Solastan pie. We keep showing you new stuff, but screenshots and videos alone are not enough! Well, today we're here to deliver some great news - Solasta will have a new Demo available during Steam Summer Festival, starting Tuesday June 16th! But that's not all. We will also do a Dev Stream and an Ask Us Anything on our Discord Channel during that week, so be sure to drop by and say hello!
What's on the Menu for the New Demo?
This new Demo will feature two parts:
The Character Creation Tool
Ruins of Telema Module v2.0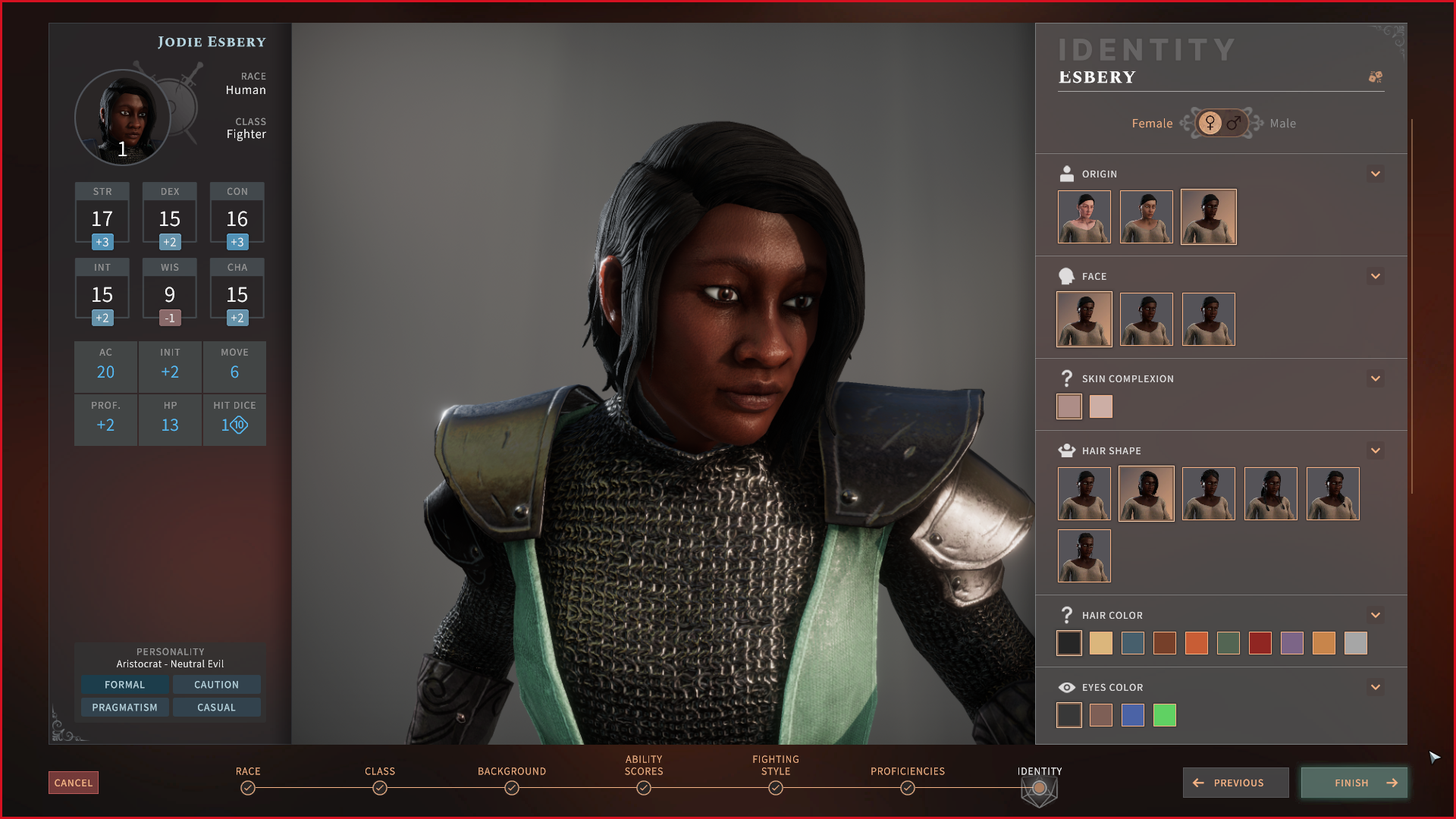 That's right, you'll be able to create your very own party with our Character Creation Tool! Have fun exploring all the different choices and options available to you, and if you feel a bit lost don't forget to check our video Dev Diary about this particular topic!
The Ruins of Telema module is also back! A short 1h30 adventure featuring a pre-made party of 4 level 3 adventurers with no risk of spoiling the main campaign since it's a stand-alone module - so don't hesitate to play it! Unfortunately you won't be able to take your newly created characters into Telema since this module only supports the existing pre-made party, but the final game will of course allow you to do so.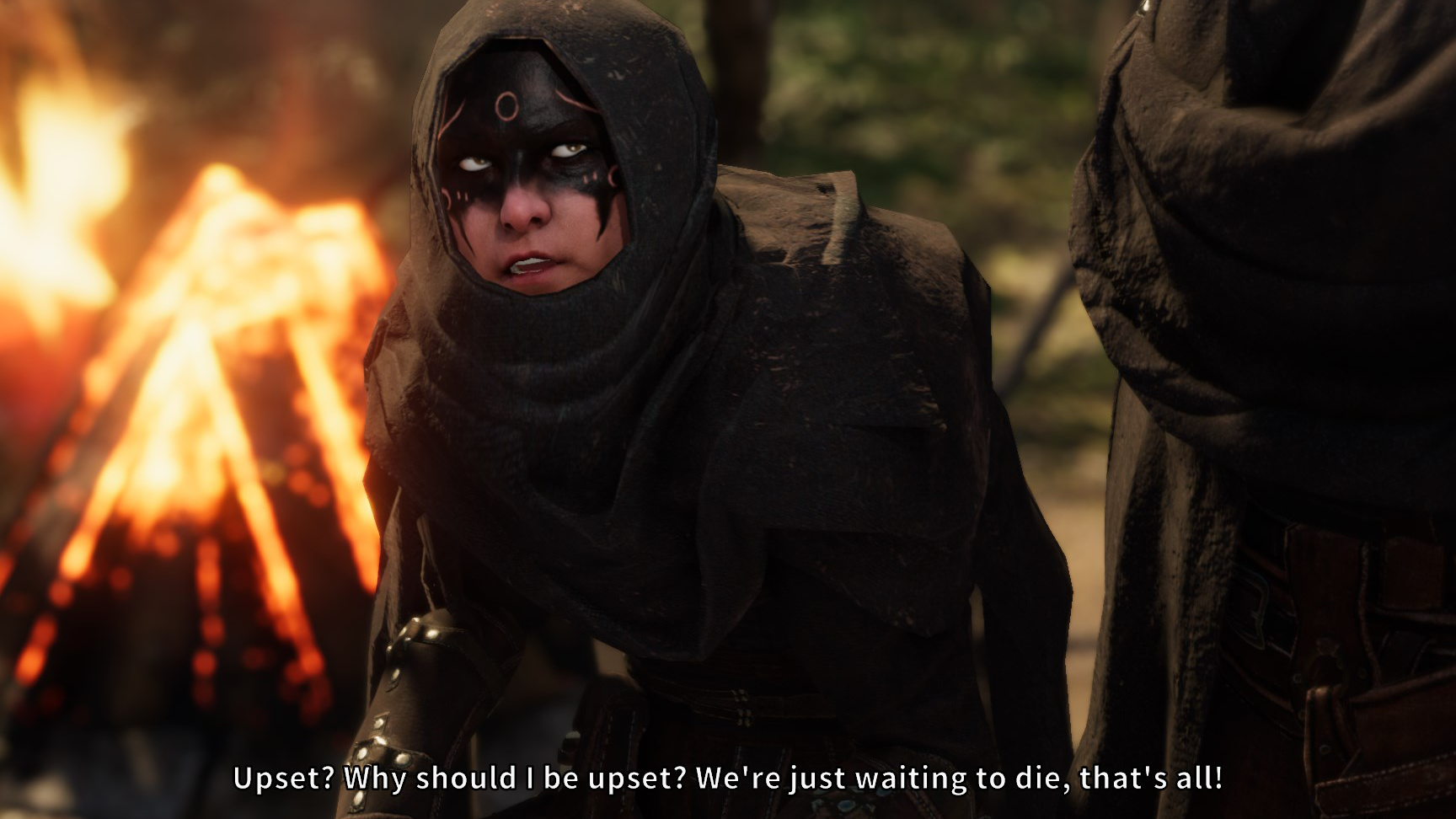 For our returning players, the Ruins of Telema v2.0 has been updated with the latest character models, facial animations, spell effects and even has a couple new features such as being able to use 'Ready Action' in combat, or lighting oil puddles from afar with Firebolt! Give it a try again, you won't regret it.
Note: Keep in mind that we're still in Alpha, so everything is far from being final! We will be adding additional customization options and quite a bunch of other features before release, but we encourage you to tell us what cool things you feel are missing on our Forums!
*************
A Week of Festivities
Make sure to join us on the following dates to talk to the team directly:
You can set a reminder on Steam by going to these event page and clicking the "Set a Reminder" button.
---
Talk with the Devs (Chill Stream)
Come have a chat with us on stream! Mathieu "Tactical Archimat" (Creative Director), Xavier "Zaz" (Gameplay Director) and myself Emile "Myzzrym" (Community Lead) will be streaming the Demo at the start of the Steam Summer Festival. We'll be discussing Solasta and answering questions taken from our chat for approximately two hours, so make sure you're following us on Twitch. If you don't have an account there, worry not - we'll also be streaming directly on Steam, on our store page!
---
Ask Us Anything on Discord!
For those who can't make it to the stream on Tuesday, we'll also be taking questions in a special channel on our Discord Server on Friday during the entire morning (US) / afternoon (EU). Anyone can ask questions! We'll be gathering all of them and answering them in a separate channel for visibility, then make a recap on our Forums!
*************
Frequently Asked Questions
Here are the answers to a couple of questions we often receive that we're already covered.
Is Solasta going to have a multiplayer / coop mode?
No, at least not for Solasta: Crown of the Magister. Adding multiplayer was scoped and deemed too much of a risk for our first project, we wanted to focus on making a great single player game first. That being said, it's something we'll keep in mind for our future games - we very much enjoy coop games ourselves!
---
What's our stance on modding?
We love modding! As we're developing Solasta on Unity, the game will be moddable by default (think Pathfinder: Kingmaker). We've looked into creating Modding Tools, but designing ones that would be simple enough to use would be very complicated indeed. Still, it's somewhere in our backlog - so maybe sometimes after launch? No promises though, it's a huge task!
---
What languages will Solasta support?
We have announced localization for France and Germany (text only), and we're looking into Russian and Chinese (nothing confirmed yet)
---
Will we have Solasta on Consoles?
This is very much something we would like to do, so we're currently looking into it! However we're focusing on releasing a PC version first, which remains our top priority.
---
Will there be Early Access for Solasta?
We haven't decided anything yet! We love community feedback, so we're looking at what makes the most sense for Solasta.
---
Has a release date been announced for Solasta?
Not yet! Keep an eye out there :)
*************
Read our previous articles here:
Article by Tactical Myzzrym
---
I'm a roleplaying and worldbuilding enthusiast who appreciates the weird and wonderful.