As posted on the Steam Bug Forum:
"I'm not sure if this is a bug or not, but it may be so I am posting it here. I have a Sylvan Elf Level 2 Ranger engaged in an outdoor fight. He's not engaged in melee, and has a clear line of sight on a ranged attack in open daylight. He's used a bonus action to cast Hunter's Mark on the enemy, but when I mouse over the enemy, it shows the attack as being at Disadvantage due to the creature being in bright light? I understand DA due to dim light(though not sure I'm in full agreement on this one yet) or darkness(reasonable), but bright light? I went ahead with the attack, and the combat log does show the attack roll was made at DA, though it still hit regardless..." My guess is that this was a bug, but I'm curious what may have caused it. Also, just noticed this now, the creature is displayed as "Unknown Creature", however it shows as "Brimstone Viper" in the Advantage/Disadvantage area of the creature's popup window. Not sure if that's intended, but it does identify the unknown creature.
Here's a screenshot of the issues.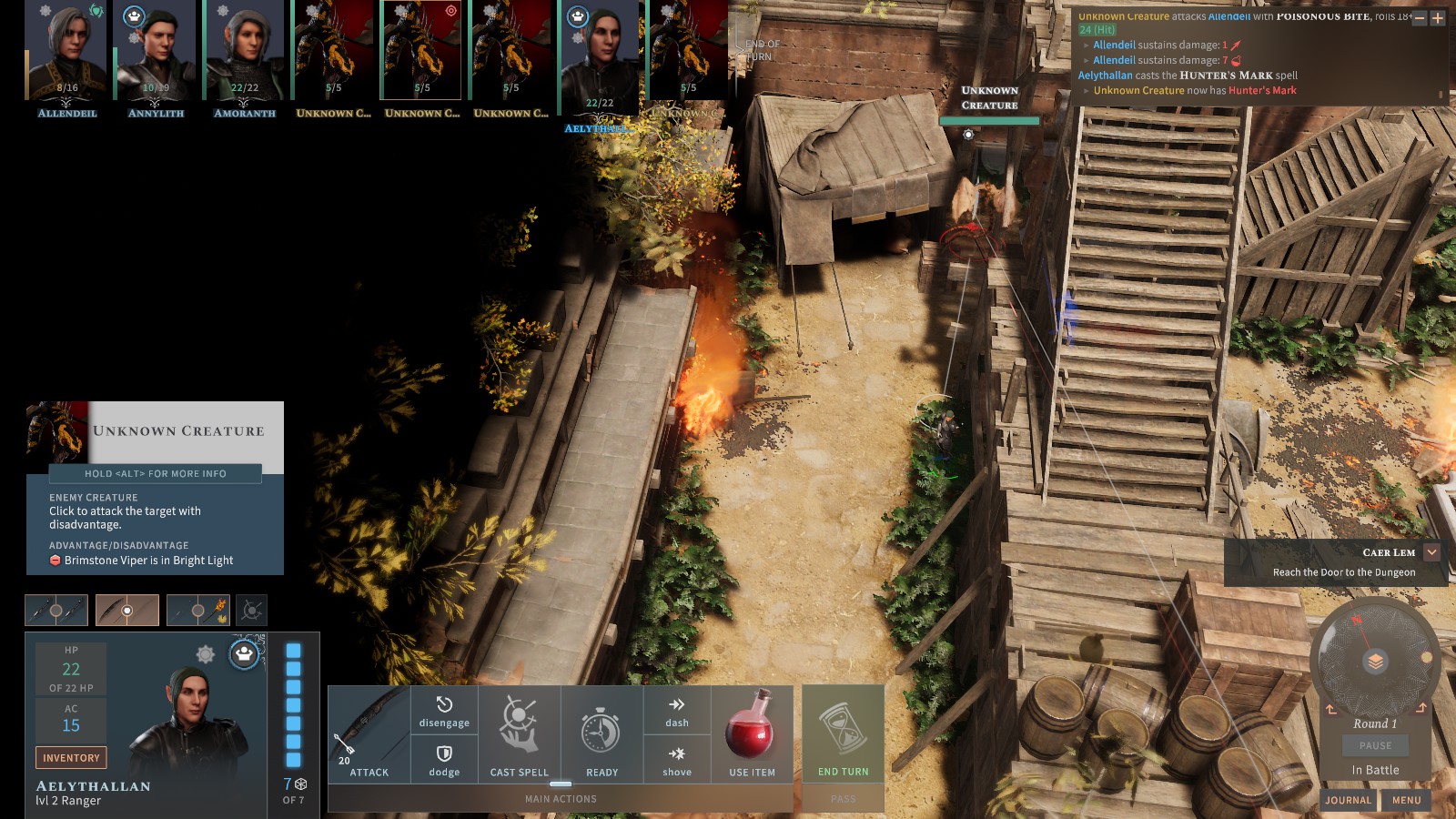 "