Hey there folks!
With all the recent patch notes and other articles about community feedback and bug fixing, we haven't been showing you a lot of new stuff lately. This is something we intend to fix... today, now, this very round! In fact, stop whatever you're doing and roll initiative, we're getting right down to business!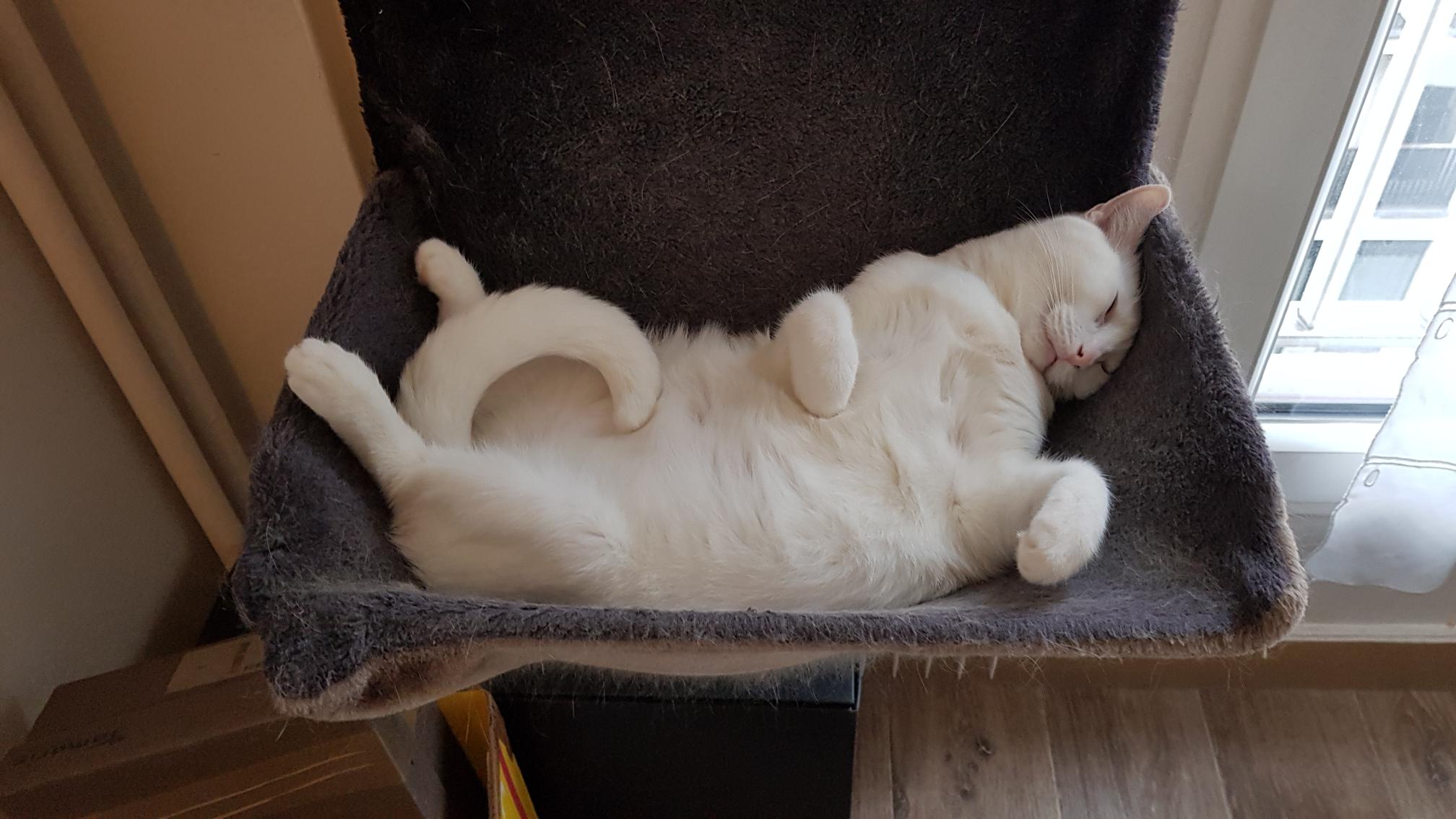 ... But first, here's our weekly cat allowance.
Fire in the Hole!
You know it, we know it, the adventure does not end at the Wizard's Tower. Your party will be going ever deeper into the Badlands, entering orc territory next. Now, there are tons of things we'd love to share with you - but we also do not wish to spoil everything, which is why you'll have to make do with a few pictures for now!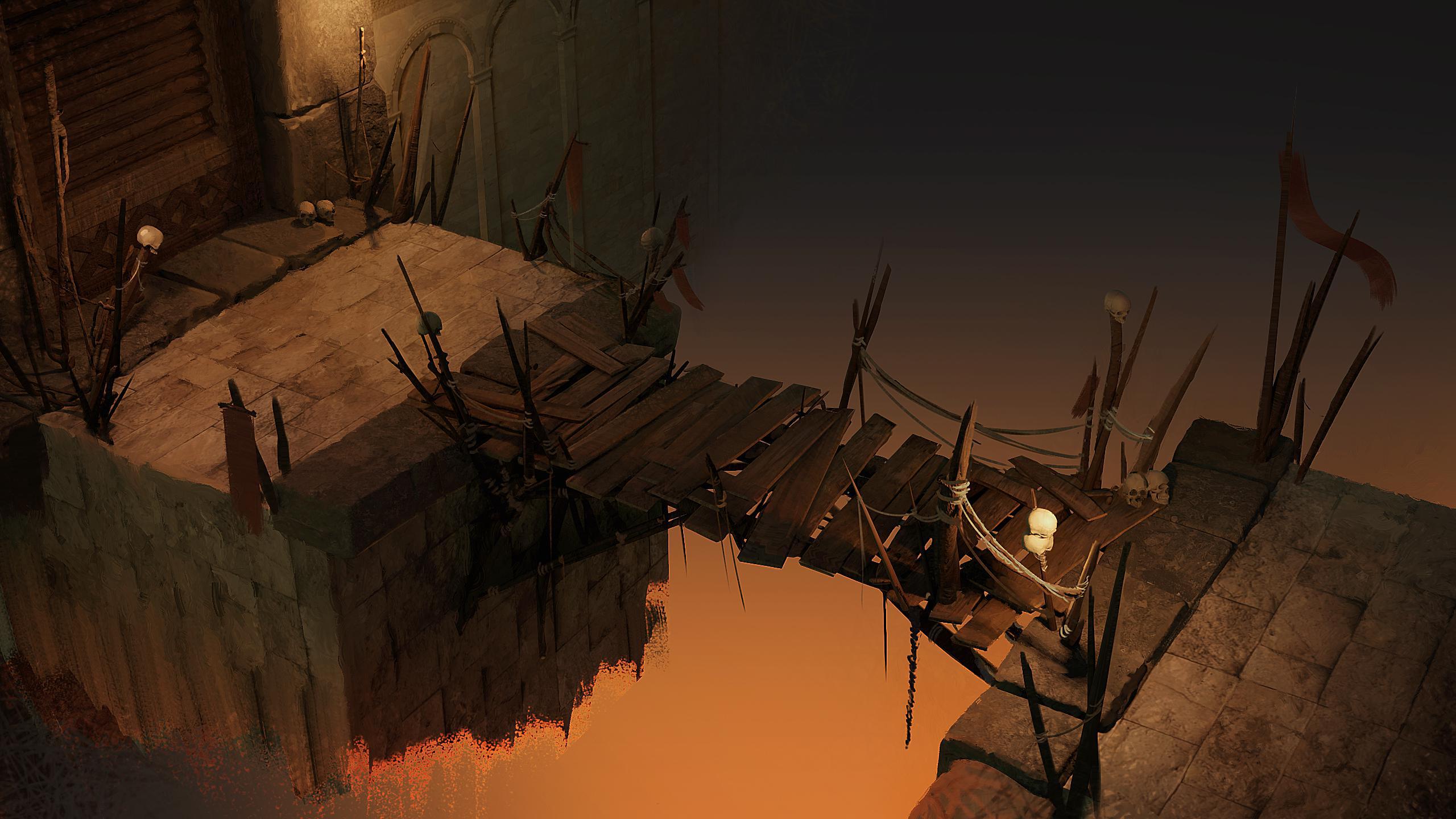 Step forward brave adventurers, and enter our lair...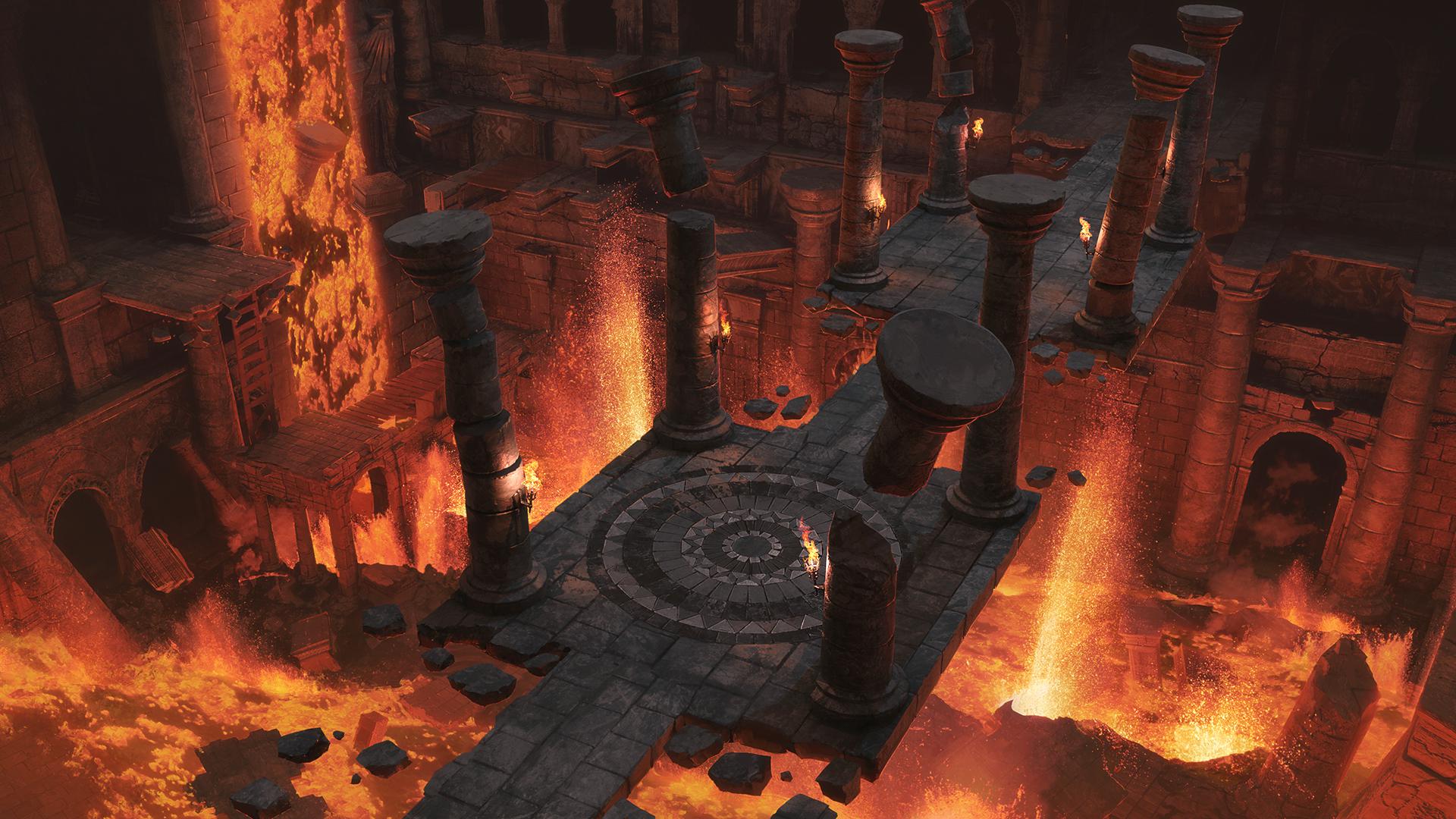 Hope you don't mind the heat! Oh and watch your footing, or pray you succeed your Dexterity saving throw.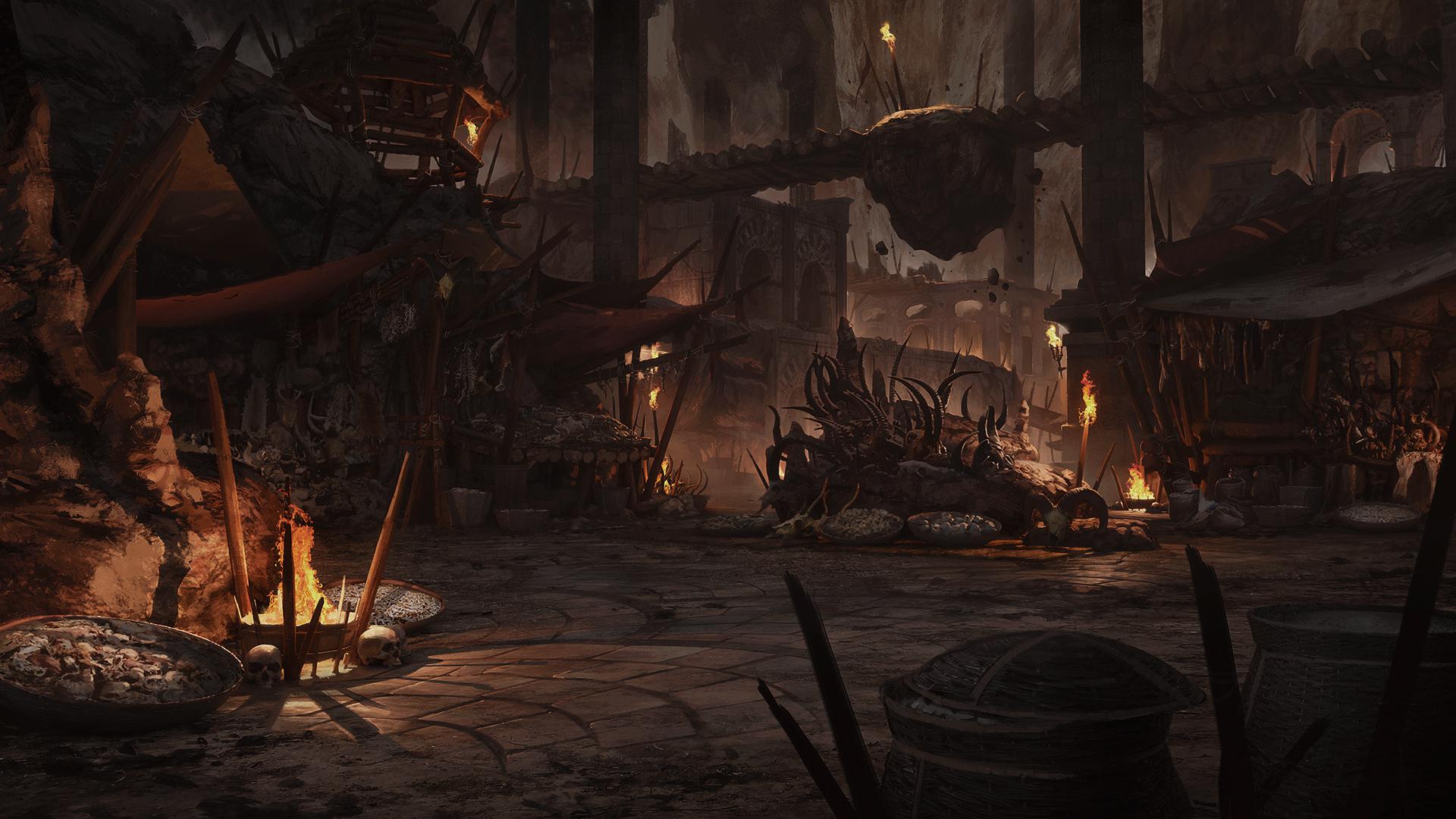 Welcome home, such as it is. This squalid hamlet, these corrupted lands... wait wrong game I'm being told.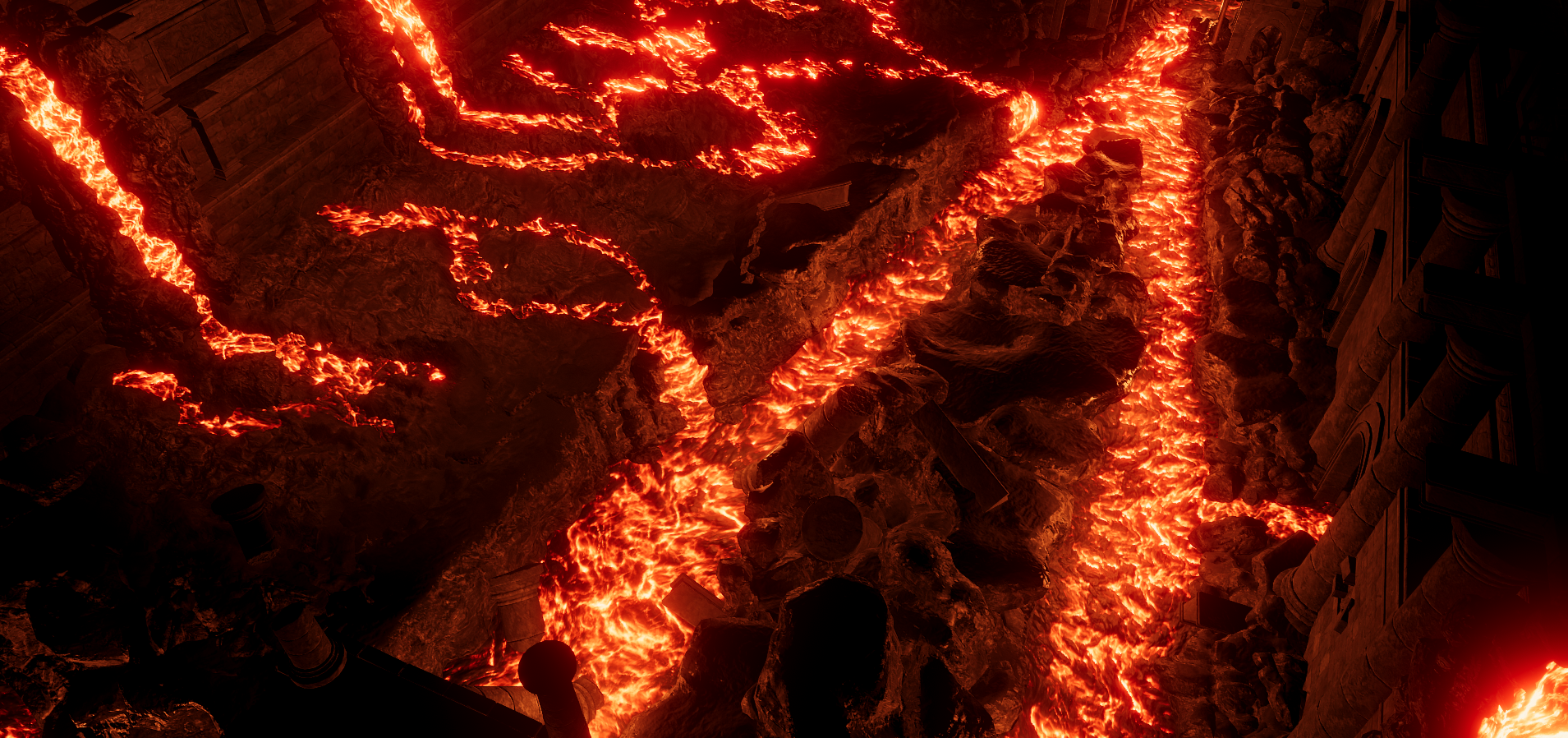 "But what will it look like in-game?" I hear you asking. Well ask no more, that right there is a screenshot.
Preparing a New Batch of Monsters
Goblins and Ghosts, Ghosts 'n Goblins... I'm sure you want some new foes to face by now, right? This is why we've been hard at work on a new monster... the female orc!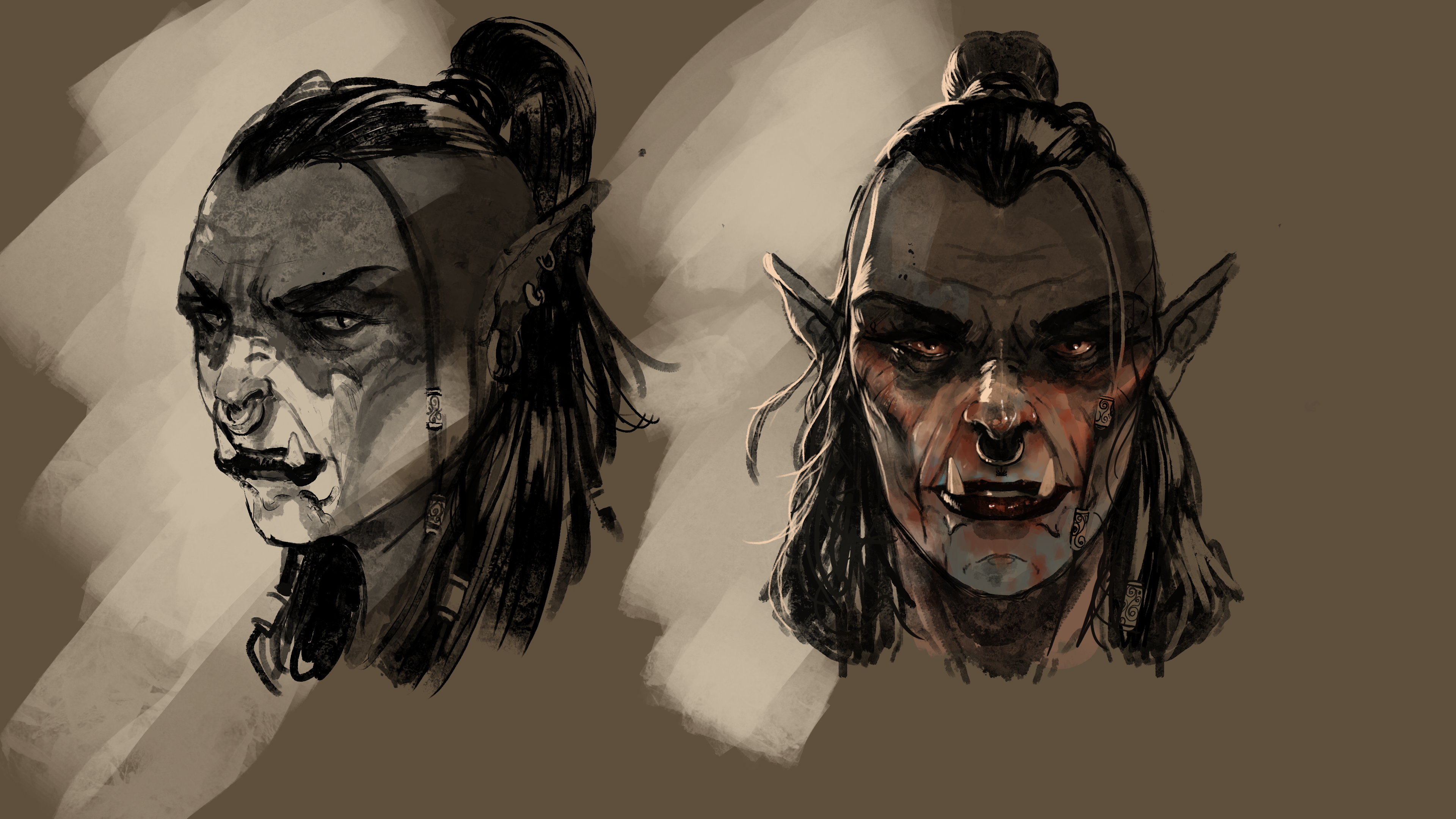 What's better than orcs? More orcs!
Alright alright lower your pitchforks, sheesh! Guess that's what I get for dumping Charisma, can't roll a good Performance check to save my life. Jokes aside, we now have female orcs ready to go for when your party meets the orc tribes later during the campaign. And let me tell you, if you expect orcs to simply be savage monsters, you'll be in for a shock.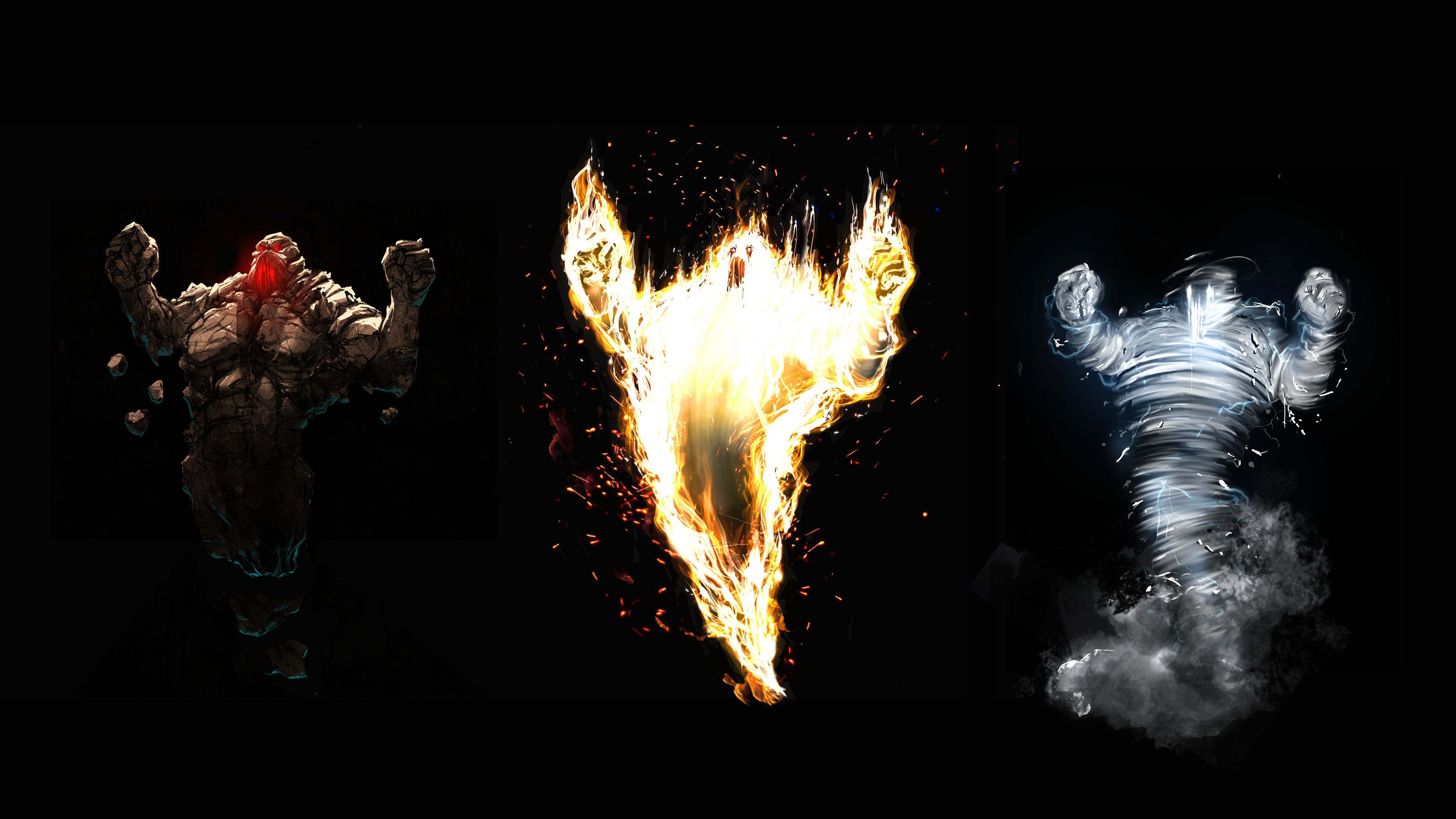 Storm, Earth and Fire, heed my call!
Without any transition, give a warm welcome to our new elemental friends! Wait... what's that? Sorry, I'm being told they might not be as friendly as I first expected. Fighting might occur, deadly injuries might ensue - consider yourself warned.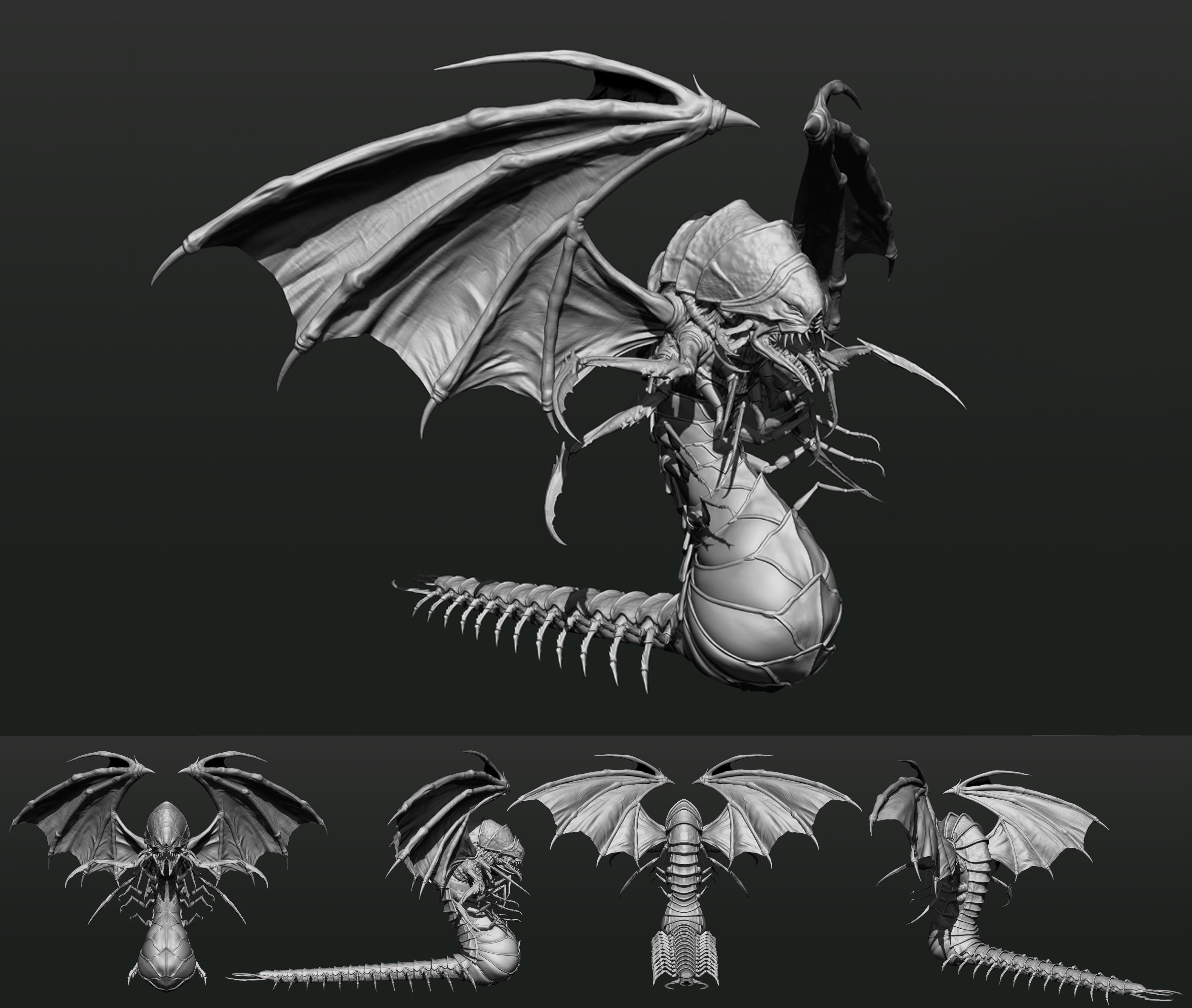 What's 40 feet long, CR 11 and devours adventurers for breakfast?
If you answered "Remorhaz", you are correct! Everyone else go back to studying the Monster Manual, it will be on the next test so pay attention during class. This mighty beast was introduced to Solasta by the community during our Kickstarter campaign, and will take a lot of preparation to take down. Able to swallow its target whole with a simple bite, the Remorhaz has spelled the end of many would-be heroes.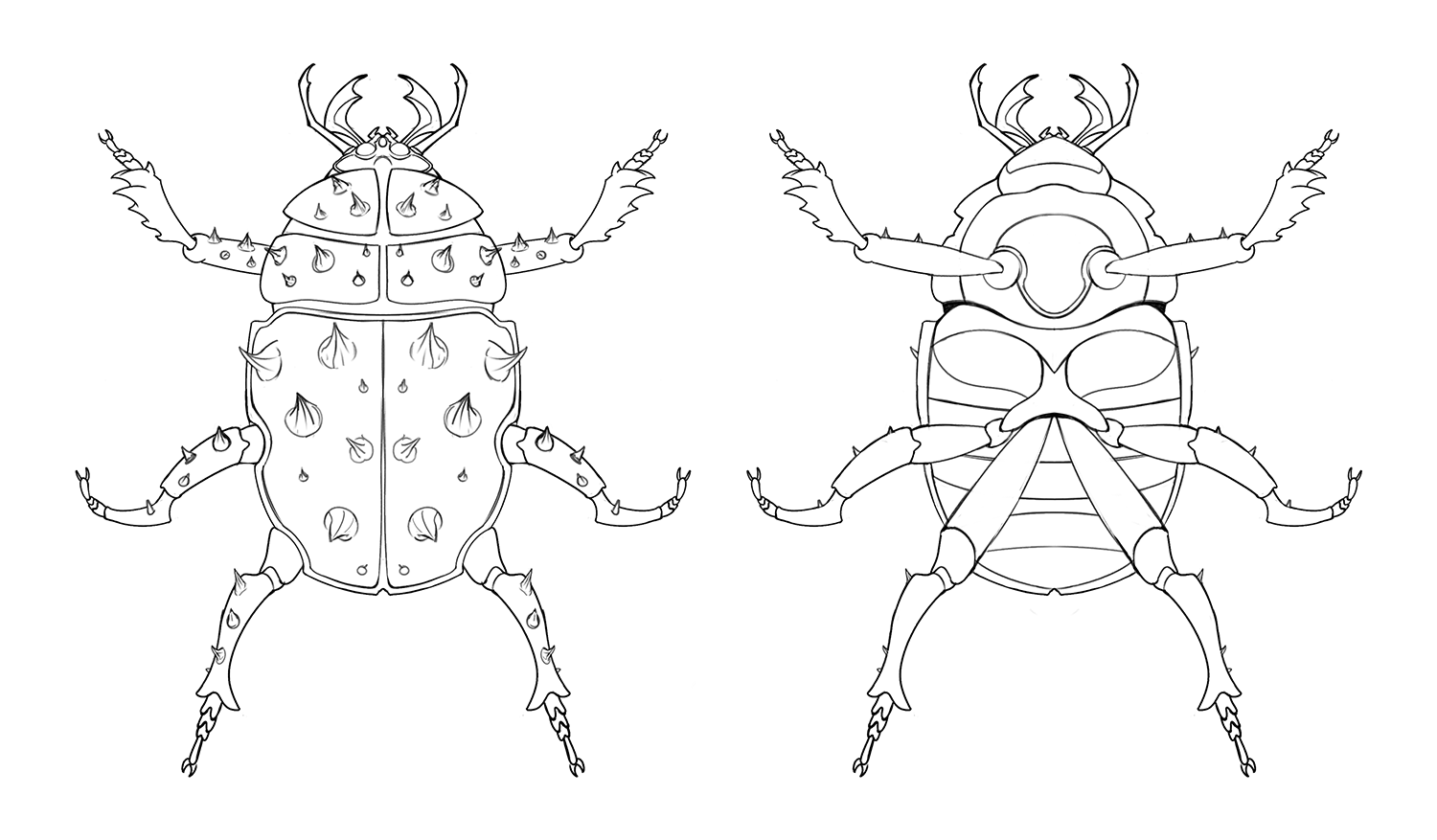 Giant beetles? Were giant spiders not enough?
For those who joined the Solastan community recently, you might be a little confused by the picture above. Giant beetles? What are those? Well, say hello to your spellcasters' new nightmare: the Redeemers. These gigantic insects, originally created by the old elven empire, thrived in the Badlands in the absence of their former masters - and they have evolved in some of the worst way possible.

My Tailor is Rich!
For our non-French friends, know that for some reason this was one of the first english sentence we would be taught back in the old days. And yes, it served as much as you would expect (hint: as much as a barbarian dip in a high level wizard build). Anyway, lore dump aside we have good news for you. Our magic armours are now looking better than ever, which will distinguish them from their regular counterpart!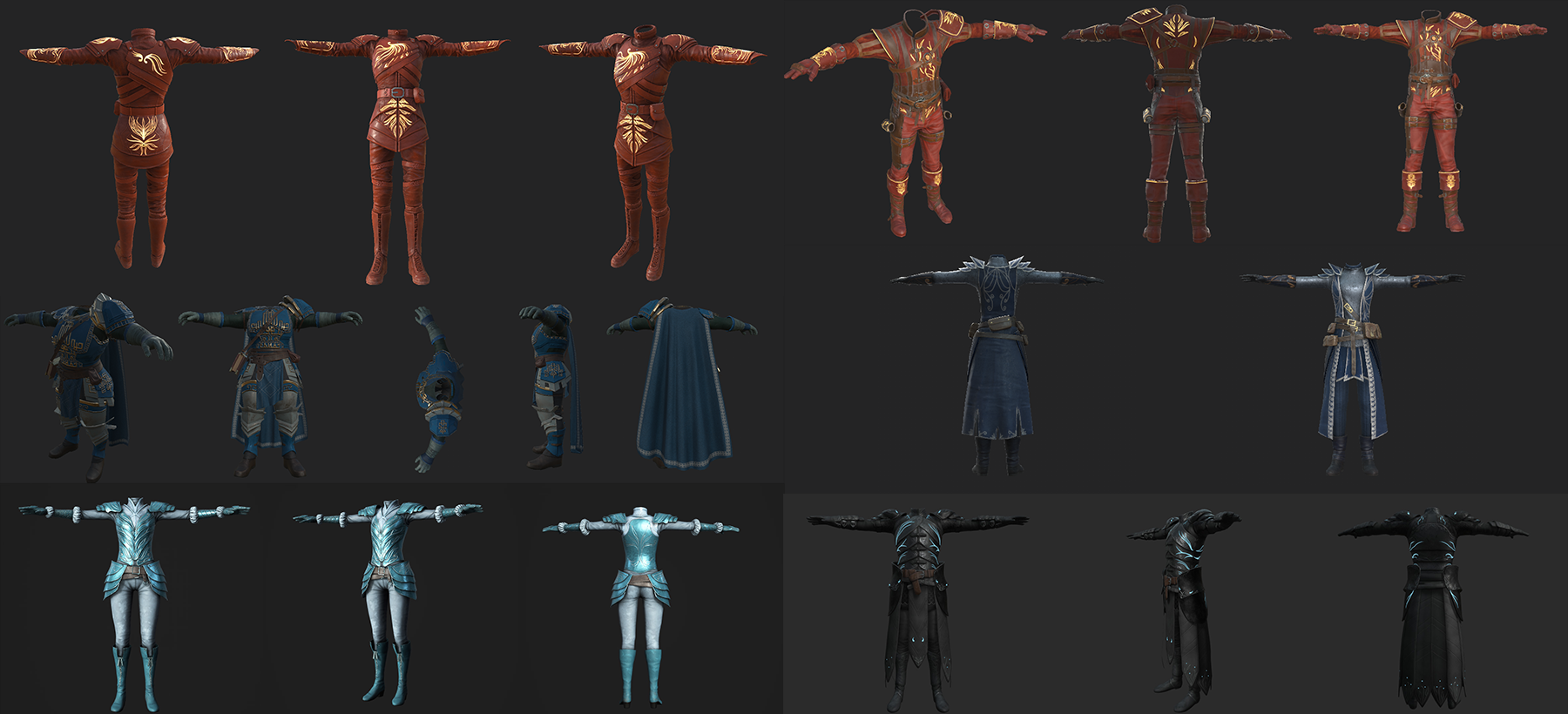 Now you can slay while looking dapper! No, that does not mean I'm giving you a bonus in Charisma for free though.
Putting That Code to Work
While our Art team produces most of what we usually show in our Dev Updates, it's good to remember that our programmers are still hard at work. We've recently implemented quite a few improvements, such as preventing different characters from stacking onto one another while exploring or having characters orient themselves towards their enemy when taking a hit. That being said, one of the biggest improvements we're currently adding to the game are difficulty options. We've been talking about it for quite some time, but we've just now implemented it in-game - see for yourself! We'll go into more details in a future article about everything you can switch on and off in those settings.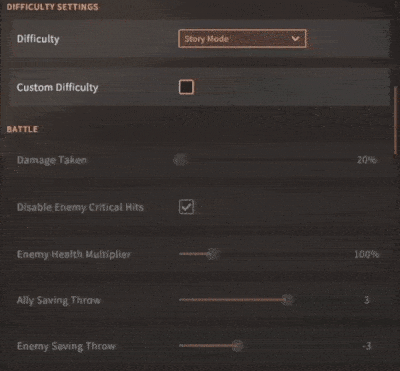 What options do you want? All of them. You get to pick and choose what you want.
A Few Spells for the Road?
It's been quite some time since we shared some new spells, hasn't it? Those were good times. So good in fact that I've got some available to go around.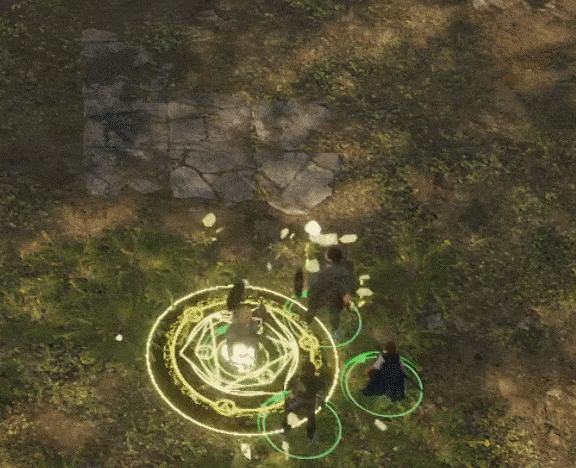 Grease, 1st level conjuration spell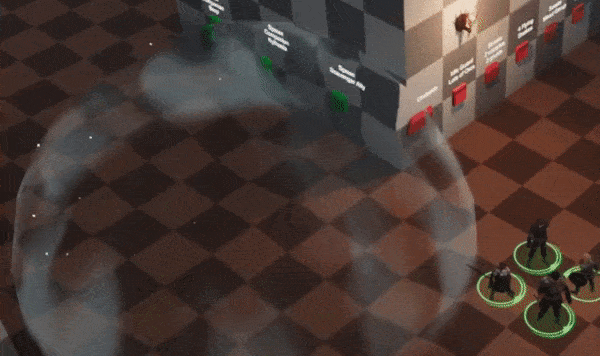 Silence, 2nd level illusion spell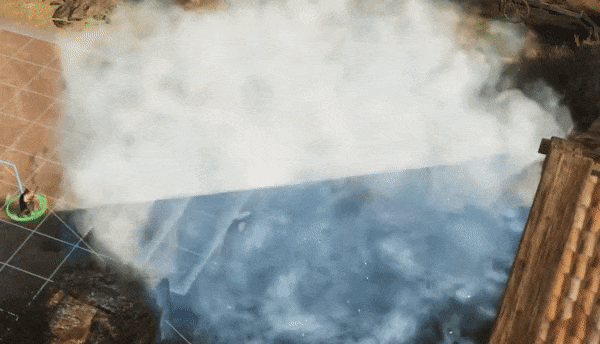 Sleet Storm, 3rd level conjuration spell
Alright folks, this is the end for today! Thank you for reading, and don't hesitate to drop by our Forums or our Discord Server.
Read our previous articles here:
Article by Tactical Myzzrym
---
Typos happen. More so on the phone.