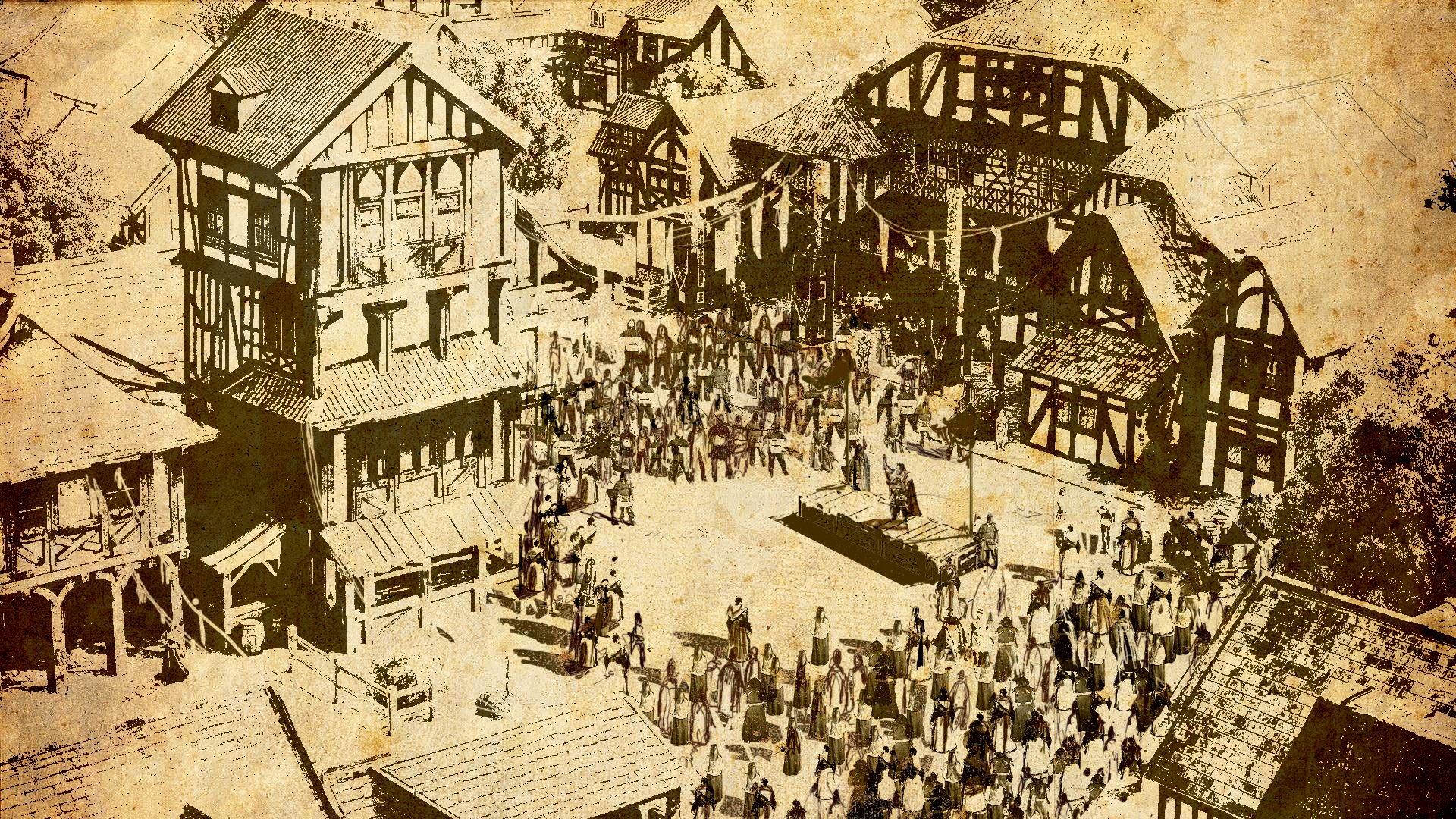 Hear ye, hear ye! We will now begin the selection for the next mayor of Caer Cyflen!
Hello folks!
Welcome to our Monthly Community Vote, this time with a little more... spice! That's right, January's Vote will be a design contest - one where YOU will be creating the mayor of Caer Cyflen, capital of the Principality of Masgarth and main city of our upcoming game. Now don't panic, you will need nothing but a pen (or a keyboard) and your imagination for this contest. We will not be asking you to illustrate your submission (unless you want to), only to create the mayor as if he was a character for your next tabletop campaign!
Contest Rules
Submissions end on Monday, February 3rd, 11:59pm PST
Anyone with a Forum Account may participate in the contest
One submission per person, as a comment to this thread (edit your post if you need to update your submission)
Discussions & questions about the contest will take place in another thread. Comments in this thread will be removed.
Please keep your submission Safe for Work. Nothing 18+ (writing included), we have younger readers here!
Must not contain copyrighted material. Please make sure you read Solasta's Character Naming Guidelines here!
From February 4th to February 17th, the voting phase will take place. We will select a few of our favorite Mayor candidates, and the community will vote for the final winner!
The winner will have his Mayor implemented in-game and be credited as the designer of the Mayor of Caer Cyflen in the Credits
All of those who wrote a valid submission will also receive a Forum Trophy for their participation to the contest
Necessary disclaimer: We reserve the right to alter submissions or work with their author to fit our design and specifications. You can read the full legal document here (roll Investigation DC15).
Information About The Mayor
The Mayor can be of any gender
The Mayor can be of any revealed Solastan race (Human, Elf, Half-Elf, Halfling, Dwarf)
The Mayor may not be a child nor an elderly person
The Mayor is not affiliated to any specific religion or world faction
The Mayor is in charge of the everyday life in the city and has a mandate that grants them great political leverage as long as they do not interfere with international policy or war (which is handled by the princess of the Principality of Masgarth, who also resides in Caer Cyflen)
Submission Guidelines
Tell us about the past of your Mayor. What did they do before? Why did they want to become Mayor? How did they become Mayor?
The Mayor is an NPC you will meet in-game. What are little details in their speech that will make players remember them? What's their personality like?
Tell us about the daily life of your Mayor. How do they feel about adventurers? What are their little pleasures in life?
Don't focus too much on the Mayor's physical appearance, as our NPCs will be created using the customization options of our Character Creation tool.
Caer Cyflen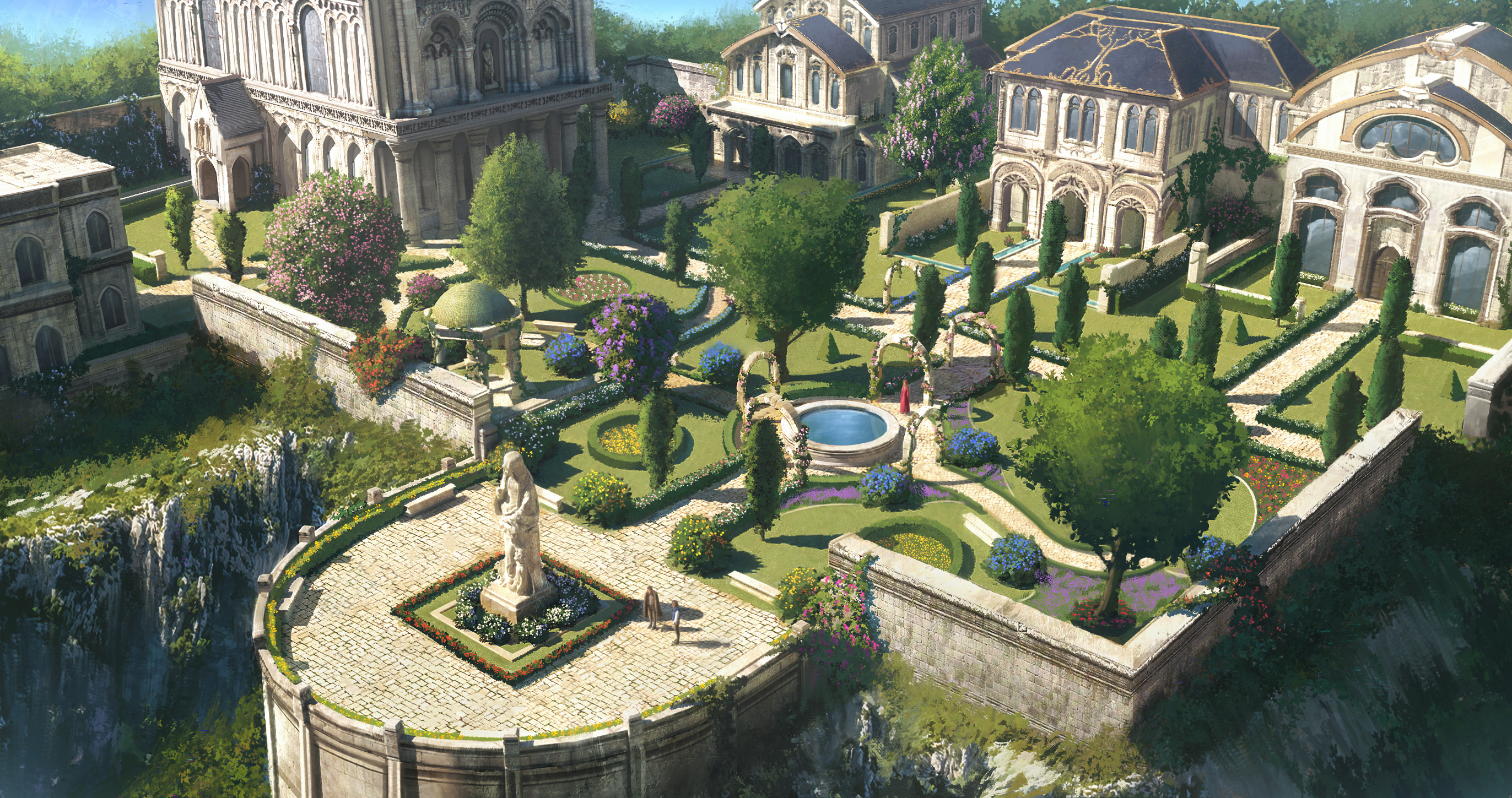 Caer Cyflen was founded about 100 years before the Cataclysm and was an important hub to imperial forces due to its strategic location. Now the capital city of the Principality of Masgarth, it will serve as the main hub of our upcoming game Solata: Crown of the Magister. There, you will be able to meet colorful folks (including the Mayor!), take important missions or sell your latest plunders.
The Principality itself has maintained its independence through skilled diplomacy and boasts a rather egalitarian system. The state rarely intervenes in private affairs, and most quarrels are settled through compromise or, as the law allows it, duels. It is also one of the few Realms where you will have an equal chance of meeting any race of Solasta (friendly, of course - you wouldn't find full blooded orcs drinking at a tavern there).